Accessible Rubber Pathways for Adult Living Communities
FitWay™ Rubber Surfacing Pathways were developed for active seniors and to support increased, safer physical activity in assisted living communities.
Accessible Rubber Pathways for Safer Activity
What is FitWay?
A hand-poured and troweled 2 layer system featuring a specialized attenuation bottom layer and unique top course layer
An effective, long-lasting, attenuating alternative
to standard walking surfaces (concrete, natural earth)
A rubber pathway to practice walking exercises for seniors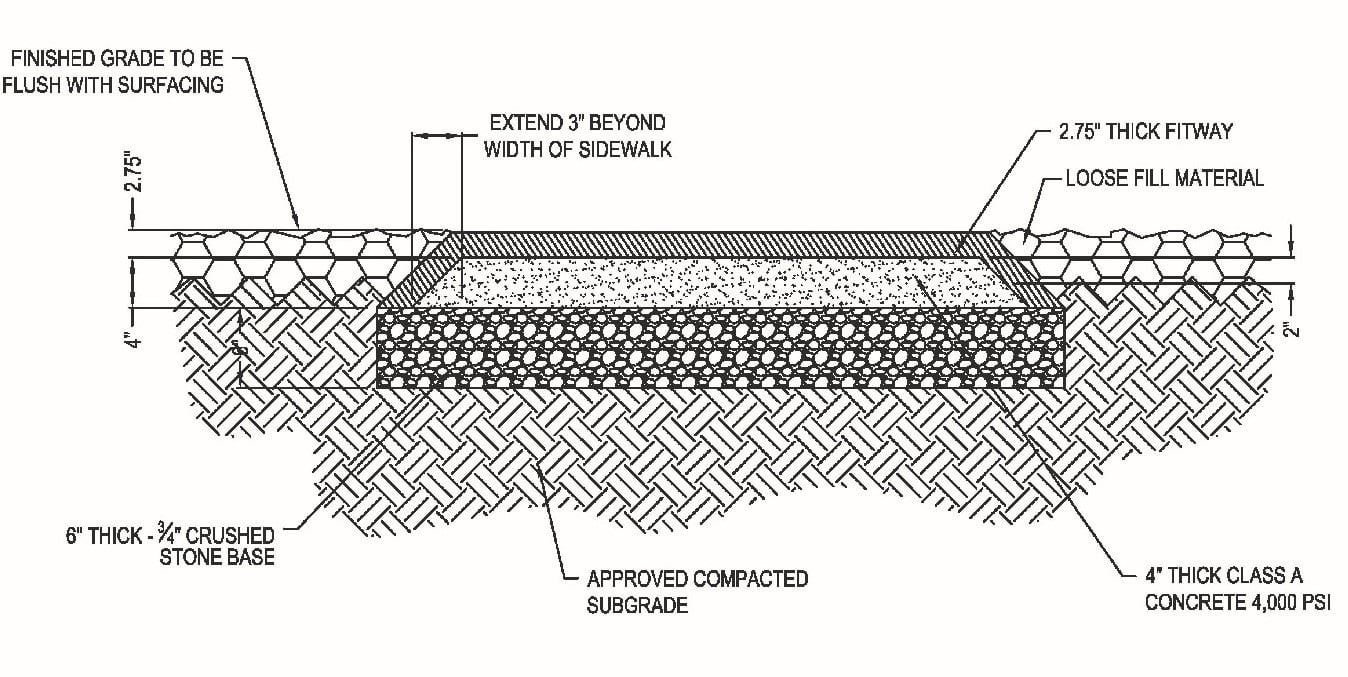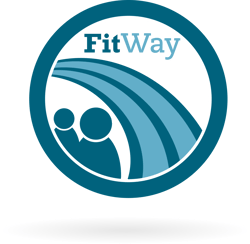 Our system was developed in conjunction with Senior Care Professionals to provide a safer walking path to help senior fall prevention.
FitWay provides cushion to help prevent serious fall-related injuries in seniors.
Highly Accessible Rubber Pathways
Built to withstand mobility device traffic
Designable for inclusion of logos, directional patterns, and other helpful messaging
FitWay versus Standard Concrete
Testing Shows that FitWay is a Safer Alternative to Concrete Paths.
Developed in conjunction with senior care professionals in 2018 to support safer physical activity in assisted living facilities, FitWay technology is similar to compliant playground surfaces that will withstand repeated traffic from mobility devices and provide a softer landing surface. We tested FitWay Surfaces after installation and tests showed beyond complaint results based on ASTM Standards for Impact Attenuation of Surfacing Materials within Use Zones of Playground Equipment1. While Senior Communities do not currently have regulations for surfaces, this playground specification establishes minimal performance criteria for impact attenuation while children are at play in public play spaces.
1 astm.org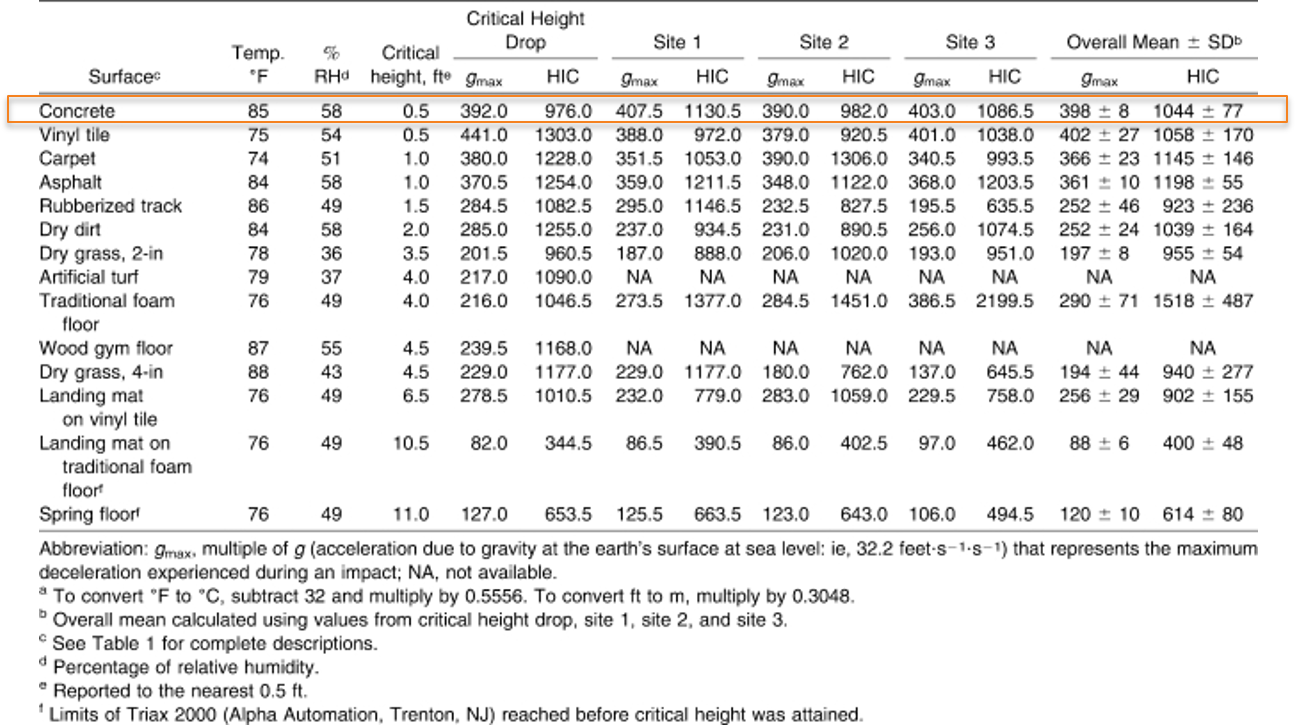 Source: The Potential for Brain Injury on Selected Surfaces Used by Cheerleaders, 2009, https://www.ncbi.nlm.nih.gov/pmc/articles/PMC2775360/